Our Principles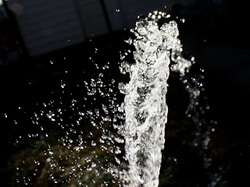 At LetterPerfect Services, we believe that enabling non-profit organizations to better serve their community is truly an honor. IN turn, all of our words and actions must be principled. The following essay illustrates our commitment to the organizations we serve and partner with.


I am the Foundation of all business and the font of all prosperity.

I am the parent of genius.

I have laid the groundwork for every fortune in America.

I must be loved before I can bestow my greatest blessing and achieve my greatest ends.

Loved, I make life purposeful and fruitful.

I can do more to advance a youth than his own parents, no matter how rich they are.

Fools hate me. Wise men love me.

I am represented in every loaf of bread that comes from the oven,

In every newspaper that comes off the press.

I am the mother of democracy. All progress springs from me.

Who am I? I am Work.









---
Contact LetterPerfect Services to discuss your fundraising and administrative support needs.
(260) 710-5558 Info@LetterPerfectServices.comCopyright 2013 LetterPerfect Services, LLC