Administrative Support Services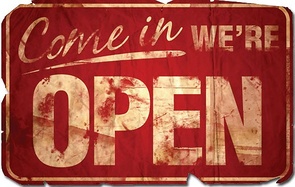 At LetterPerfect Services, we manage a wide variety of projects for our clients including:Data design and management. We have the software and expertise to design and manage the database that best fits your needs. From fifty records to several thousand, we can track statistical data, donations and correspondence. In addition, LetterPerfect can "crunch the numbers." While random bits of info are useless, we can give form to your numbers by producing reports, charts and graphs that illustrate all that you have accomplished.
Donor contribution and communication databases
Statistical databases tracking your accomplishments and goals
Recruit and manage volunteers
Communication management. LetterPerfect can manage your mailings, giving you cost-effective use of time and the attention to detail that can make a difference when communicating with the public. Whether you need a database mail merge, targeted mass mailings or personalized letters, LetterPerfect can get this project off your "to do" list.
.
Public speaking to parent groups, potential funders and corporate sponsors
Press conference coordination
Design and distribution of electronic and hardcopy newsletters
Corporate and consumer writing. From newsletters to web content, LetterPerfect can produce the type of writing that will spotlight your program. Our Internet research, personal interviews and attention to your goals gives our writing depth and relevance.
Web design
PowerPoint presentation design
Manage mass mailings
Administrative assistance services. Board and committee minutes, transcription, marketing support, and event and volunteer management can be provided by LetterPerfect to your organization. Let LetterPerfect lighten your load while you do what you do best!
Transcription services
Internet research
Meeting minutes
Access voicemail, return calls as needed or forward to the appropriate person
Prepare board packets
Notify participants of upcoming meetings
Schedule meetings and manage logistics
"Above and beyond" tasks. At LetterPerfect, we like to work, especially for non-profits. Flexibility to the point of breaking, willingness to learn and taking your cause to heart are included with every service we provide. We pride ourselves in your success!
---
Contact LetterPerfect Services to discuss your fundraising and administrative support needs.
(260) 710-5558 Info@LetterPerfectServices.comCopyright 2013 LetterPerfect Services, LLC